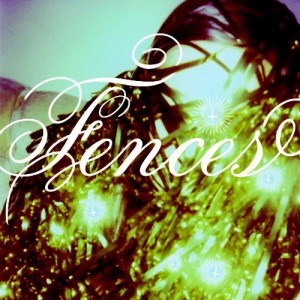 Artist: Fences
Album: Fences
Record Label: OnTo Entertainment
Release Date: Sept. 28th, 2010
Christopher Mansfield, the main force behind Fences, fancies himself a "F*** Up". Hidden underneath a mass of tattoos is a soft spoken, heartfelt musician. The tattooed artist with the help of producer Sara Quinn (Tegan and Sara) cracks through his harden exterior to share songs of personal screw-ups, drunken debauchery and loves both had and lost.
On Fences, the self-titled debut, Mansfield uses experiences from his life to create a very personal album that truly speaks to the listener. Similar to the styles of Elliot Smith, who also struggled with addictions, Mansfield opens up wholeheartedly to the listener using his art as his escape.
"Boy Around Here", the album opener, tells the tale of being unaccepted, a feeling that everyone can relate to at one time or another. Mansfield coons the chorus "Boys around here don't respect a thing, respect a thing at all, Boys around here don't respect me, respect me at all." This chorus begins to repeat for the latter portions of the track with keys slowly getting louder to the end.
In "Same Tattoos" Mansfield opens up about love lost with the longing lines, "And it was full of memories and memorabilia, and a necklace with saints I wore in class, It's not like you were really gone gone gone gone, but you were, and I never felt love." His ability to open up on a deep level creates images similar to artists like City & Colour, who sit down with just an acoustic guitar and craft beautiful musical pictures.
With a folky acoustics Mansfield sits, willingly baring his soul. Throughout the record, whimsical guitars carry Mansfield's lyrical tales helping to create a calming feel to a very melancholy record.
Mansfield lyrics, while honest can become a little repetitive within the chorus's as he continues line over and over.
This Berkley School of Music dropout managed to land himself on Spin Magazine's:Top 10 of 2010 You Probably Didn't Hear. After this incredibly honest record, people can certainly say that they are now listening.
7.5/10
Trevor Platt
DJ Trainwreck
(Originally posted on DJ Trainwreck's blog: TrainWreck Music)