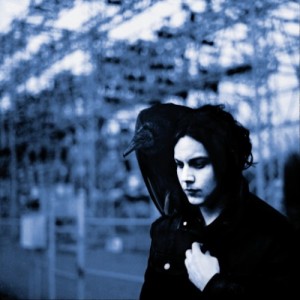 Artist: Jack White
Album: Blunderbuss
Label: Third Man Records
Released: April 23rd, 2012
Musical chameleon Jack White's first solo album, Blunderbuss, is a definite blues rock success. For him, this isn't exactly new territory; however, it is a noticeably different style than that of his previous projects (The White Stripes, The Raconteurs, and The Dead Weather). Some tracks exhibit Jack's electric guitar prowess, sounding similar to his work in The White Stripes ("Freedom at 21," "Sixteen Saltines," "I'm Shakin'"). Others, such as "Take Me With You When You Go," lean closer to the folk rock vibe of The Raconteurs.
The entire album is strewn with sweeping piano, mellow acoustic guitar, and a perfect arrangement of female backup vocals. It's a good balance of down-tempo and upbeat. It showcases Jack's raw, undeniable talent. It's just too bad it all had to be compressed into sad little digital files! The vinyl probably sounds impeccable! Blunderbuss is an instant classic for fans of the "Hotel Yorba" sound of Jack White.
Review by Sarah Manha