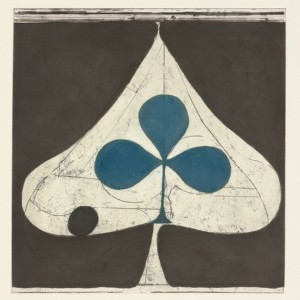 Artist: Grizzly Bear
Album: Shields
Label: Warp Records
Release Date: September 18, 2012
For music fans the name Grizzly Bear has long but since because synonymous with music perfection. They have displayed a lyrical prowess possessed by few others and shown nothing but continued growth musically. On 2012s Shields they do not disappoint. While we have slowly watched the band depart from the initial freak-folk roots of Horn Of Plenty, on Shields we witness the full shedding of the past shell.
Bursting out the gates with, arguably the best opening track on an album this year, Grizzly Bear awards long await fans with one of their most straight forward rock tracks to date, "Sleeping Ute". Following layered, soaring guitars and driving drums the listener is welcomed by the embracing voice that is Daniel Rossen."Dreamed a long day, Just wandering free," Rossen coons as he takes the listener on a psychedelic, fantastical dream.
This, my friends is just the beginning. After the slow build of "Sleeping Ute" Shields takes a high speed turn with the fast paced and haunting "Speak In Rounds." As the album progresses it becomes apparent the Grizzly Bear have once again released what can be named musical genius, eloquently wrapped in layers upon layers of beauty. I wish you luck in picking a favorite song from a collection of such brilliant artistry and warn that it is no easy task. Two songs that seem to shin ever so slightly brighter then the rest would be the single "Yet Again" and the song of a 60s day dream "Gun-Shy"
 Shields is a flawless album and Grizzly Bear only face one challenge, out doing themselves. They continue to raise the bar for other musicians and what seemed like the impossible, following the 2009 critical darling Veckatimest, they manage to do it. I won't say they out did themselves from this album to last because really, you can't. Both Shields and Veckatimest represent essentially perfect albums and that's all that a fan can hope for from one of the greatest bands of the 21st century.
Reviewed by Trevor Platt