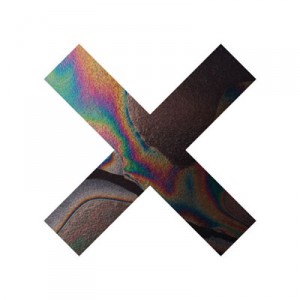 Artist: The xx
Album: Coexist
Label: Young Turks
Release Date: September 5, 2012
The XX has released their sophomore album "Coexist", and it leaves plenty to be desired. The XX continued with their rainy day feel and ended up using the same style and sound in this new album, but where keeping the original sound works for some groups it makes this album forgettable. When the debut LP came out three years ago it got a lot of attention because this group was doing something different, they found a minimal style that was untapped. Coexist on the other hand almost feels like it has already been done.
The XX attempts to work on doing new instrumentation and adding to the foundation they have already built, but this ends up feeling a little forced, as though they are adding these bits to make sure you know it's a new album. The album feels slower than their previous LP and feels more charged with sensuality. While this part is fantastic the lyrics became terribly vague, and this makes it easy to relate but hard to connect. As is the case with The XX they work negative space into their songs wonderfully and everything is very carefully placed, but it almost just sounds like an extension (or even a rough draft) of their debut LP.
The buzz surrounding the release of this album kept expectations high and unfortunately that ended up forcing The XX into a "sophomore slump" of sorts. This album makes me want to go back to their debut LP and listen to what a wonderful album it really is, and that's important to note. With eager music fans waiting for something as great and different as that album there is no way for Coexist to thrive. The disappointment with this album doesn't come from The XX not changing enough or not opening up a new area of music once ignored. The disappointment comes from the fact it doesn't seem like they have grown as much as it seems they should have in those three years.
Aside from all this, I can't hate Coexist. There is something about it that keeps you coming back for more. Tracks like Angels, Tides, and Sunset remind me what a wonderful band they are, and keep me excited to hear more from them.
Reviewed by James Gibbs