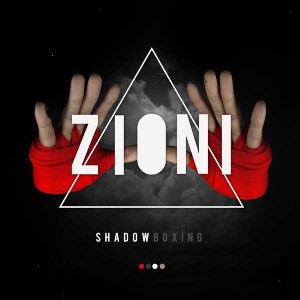 Artist: Zion I
Album: Shadow Boxing
Label: Live Up Records
Release Date: October 2, 2012
Since their start in 1999, Zion I has been a major influence in underground hip-hop because of their unique flow, beat, and conscious lyrics. Almost a decade and a half later, producer Amp Live and emcee Zumbi created Shadow Boxing, which showcases how the two have truly become legends of the underground. Zion I spent most of 2011 working on separate side projects like Zumbi and The Are Present: The Burnerz and Amp Live and Eligh's Therapy At 3. But the two finally got back in the studio to work on their eighth album. On October 2, Zion I released Shadow Boxing through Live Up Records.
Zion I have always been one of the best in conscious hip-hop and this album was about "Looking inward at the shadow self, and seeking awareness in the darkness of one's own psyche," explained Zumbi via written statement. Amp Live is a master at creating beats and Shadow Boxing really shows how diverse he can be. Each song starts out creatively with short samples of old kung-fu movies. Some are quotations from a kung-fu grand master and some are just sounds effects of punches and kicks. This is a different approach to starting off their songs, but unique is just what Zion I does. The sound and each beat are very gritty and bring an eclectic flavor to the album and each song is simultaneously hypnotizing yet aggressive. The only way to truly experience this sound is to listen to the album yourself.
Zion I is very familiar with electronic artists, and they decided to feature Bassnectar in their last track "Human Being". This song is a remix of one of the earlier tracks and really does a good job at making you feel pumped up. This track is probably my favorite of the album. Speaking of artists featured on this album, the Grouch and Eligh make a big appearance on the track "We Don't Stop" and have very awesome verses.Zumbi also shows off how great of a lyricist he is and creates a perfect combination with Amp Live's beats. Zumbi's futuristic flow seems to compliment each beat entirely and really makes you think with each word he has to say. Each verse makes you socially aware and feel better about pushing the play button each and every track. Shadow Boxing delivers a punch that will leave you resonating.
Review by Lee Masten