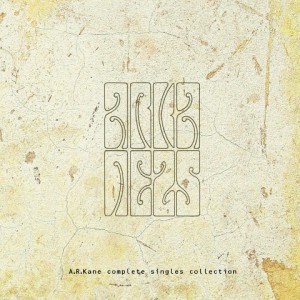 Artist: A. R. Kane
Album: Complete Singles Collection
Label: One Little Indian Us
Release Date: November 20, 2012
When discussing the origins of Shoegaze there's a handful of groups that are often mentioned: My Bloody Valentine, The Jesus and Mary Chain, the Cocteau Twins, but when's the last time you've heard somebody mention AR Kane? Who, you ask? Alex Ayuli and Rudy Tambala together made up the singular AR Kane. Meeting while attending elementary school in East London, at the age of 8, they came to develop an immensely intuitive relationship with music. Blending elements of Dub, Pop and Electronica, though they preferred the term Dream Pop, they essentially predicted many of the different genres that came about in the 90's from Post-Rock to Shoegaze.
Their strength lied in their complete willingness to destroy everything that came before in preparation for what was to come. The songs have an immediacy that makes you feel as if they have as much of an idea of where it's headed as you do. The tendency of many bands of the era was essentially to use layers of distortion and volume to hide behind. AR Kane being AR Kane saw it as opportunity to explore their inner psyches, revealing themselves in ways that feel so deadly honest that you might feel intrusive for listening in them. That's not to say that they were all so heavy, as they had songs that seemed to float in and out of existence, making you to wonder if they were ever there at all.
In their later records, they favored more traditional dance beats, turning out songs closer in line with New Order, while still maintaining the otherworldliness of their past works. Best exemplified in the appropriately titled "A Love from Outer Space," the insistent drum beat, accompanied by spacey synths and a deceptively simple hiccuping guitar makes it an undeniably catchy song that will plant itself in your brain, whether you like it or not.
Unfortunately for ARK, their label, Rough Trade went under a few years after their breakthrough LPs essentially putting a massive roadblock in their already difficult path.  David Byrne attempted to rescue them using his own imprint, Luaka Bop, but it was too little too late, releasing one more record and going their separate ways.  This collection, as you might have guessed by the title, is all the singles the group ever released under the name AR Kane, spanning 33 tracks, highlighting the wildly different styles of the genre bending duo. The only real drawback to the collection is the lack of continuity, as the singles were released over their entire 8 year career. It may be a lot to take in for a newcomer, so I suggest starting with the later era songs (specifically What's All This Then, Crack Up and the forementioned Love From Outer Space). I think you'll find them well worth investigating.
Reviewed by Noah Ben-Eishai