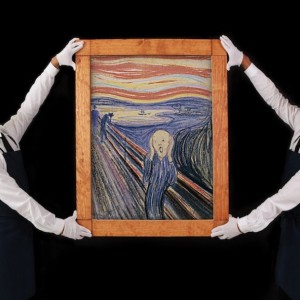 Artist: Autre Ne Veut
Album: Anxiety
Label: Software Recording Company
Release Date: February 12th, 2013
Autre Ne Veut, aka Arthur Ashin, translated to "I think of none other" is destined to find himself being the next big thing as a member of the avant garde pop scene.
Following up a strong debut EP, Anxiety follows a direction of combining high energy 80s R&B into a synth driven thing of beauty. If one was to take the sounds of Chad Valley, Twin Shadow & How to Dress Well and throw them into a blender, the sensual sounds of Autre Ne Veut would guide its way into your ear.
The album opens with the second single "Play by Play", sounds of synth wind chimes and a growing beat guide you into the beautiful tenor that is Arthur Ashin. As the album progresses through key tracks "Counting" and "A lie" it becomes increasing easy to lose oneself in the music and forget that these songs weren't made 30 years ago. The album continues to build in sounds as the new R&B movement develops a new face found in Anxiety.
Appropriately, the album closes with "World War" which allows Ashin to demonstrate the true power of his vocals as he belts and seduces over a single ambient note for the first minute of the song.  Ashin continues to impress with just his voice until the song hits the 2:40 mark and the beat carries Anxiety to a glorious finale. Following last year's success within artists like Alunageorge, Jai Paul, How To Dress Well and even the Weeknd, Autre Ne Veut continues to delve into bigger sounds in order to redefine this new genre in a flamboyant and boisterous way.
Ashin effortlessly combines a smooth vocal delivery behind 80s oriented synth to craft and progress the recent revivalist movement.
Reviewed by Trevor Platt