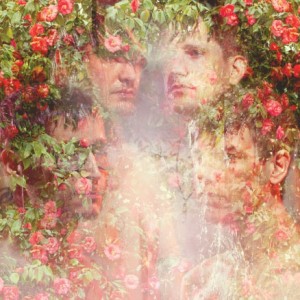 Artist: Starfucker (STRFKR)
Album: Miracle Mile
Label: Polyvinyl Record Co.
Released Date: February 9th, 2013
STRFKR never ceases to amaze the ear of any indie music fanatic. Whether the listener is a gateway electro-indie pop artist or an avid STRFKR follower, this Portland-based band is nothing less than golden. With its chill-wave beats and less-than-frantic tempo, STRFKR, specifically Miracle Mile, fulfills the baron electro-pop piece of my heart that had remained empty for too long. STRFKR's main multi-musician Josh Hodges keeps a steady pace to maintain his grooves to keep the listener waiting and wanting more. Their songs intermingle so seamlessly it is as if you were listening to a single podcast; there is something new to find each time you listen to this album.
Miracle Mile immediately catches your attention with their first song off of the album, "While I'm Alive," with its catchy bassline and ability to connect the melody and the craving to just dance! Followed up with "Sazed," with  bit harder beat, Hodges keeps his listeners interested in each individual song as well as when one ends and the next starts. You never really know with STRFKR… As the album continues, so do the constant heavy beats and dancing desires with "Malmö" and later "Atlantis." Hodges and his supporting band slow it down, though, in songs such as "Say to You" and "Isea," taking a break from the fast, pumping beats to incorporate some "oh-oh-ohs" and acoustics into the mixing pot that we call STRFKR.
Golden is the only way you can describe this album, with its effortless transitions between songs and perfectly placed fast-to-slow tempo ratio. It's worth a good solid listen or two, or five.
Reviewed by Kacie Gin