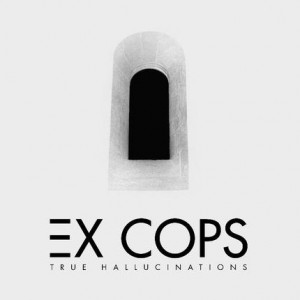 Artist: EX Cops
Album: True Hallucinations
Label: Other Music Recording Co
Release Date: January 22nd, 2013
When fans of the Sarah Records catalogue reminisce about the years of 1987-1995, they fondly think of artists like the Field Mice and Another Sunny Day. The record label was full of notable indie poppers that delivered a more light-hearted side of music while still offering something that was both lyrically and musically strong.
On their debut LP Brian Harding (formerly of Hymns) and Amalie Bruun (formerly of Minks) come together to form a blissfully whimsical record that will appease the reminiscing of even the most diehard pop geek.
Sharing some lo-fi similarities to artists like Girls with the pop sensibilities of a time long past, True Hallucinations is an album that many will completely look over this year, but for those who didn't miss the genius, they will be rewarded with gorgeous atmospheric hooks.
Songs like "Separator" highlight the relaxed mentality of Ex Cops at their best as they deliver the listener with the difficult path of finding oneself again after a separation.
This album provides listeners with a fantastic pop album that commits to both the simplicities of early indie pop while still providing more complex lyrical song writing then most of other artists.
True Hallucinations not only offers an escape from a musical world that is being overly layered and overly produced, it offers a chance to sit down and relax with a pair of headphones plugged into a record player and be taken away to a carefree place.
Ex Cops' debut LP is bound to be one of the most overlooked albums this year, so don't make that mistake and give your ears the pleasure of True Hallucinations.
-Trevor Platt